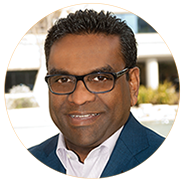 To our Jivox community:
Around the world, we are battling the coronavirus crisis at a scale that has not been seen in recent times. On behalf of Jivox, I would like to assure you that we stand with you and hope that you and your family stay safe and healthy.
We appreciate you using the Jivox personalization platform. Knowing that you rely on us to personalize your connection with your customers, especially at this critical moment, we have made a number of important changes at Jivox so our employees are safe, our global operations are uninterrupted, and your productivity continues even under these circumstances.
Virtual Collaboration Across All Office Locations
As of mid-March, our employees at different parts of the world have been working from home. Since we are a global company with operations across four continents, we already have a strong infrastructure and tools in place for teams to collaborate effectively. We will continue to provide our employees with emotional support, such as virtual office hours, virtual happy hours and lunches to facilitate new ways of working.
Uninterrupted Support For All Customers
With the COVID-19 cases continuing to escalate in many countries, and the enforcing of stay-at-home orders, we expect remote operations to be the new normal for the next several weeks. During this time of enormous uncertainty, one thing for certain is our commitment to providing you with the same level of excellence as we do under normal circumstances. Jivox representatives and the Support team are available to help you solve and resolve any issues you may experience through web conferencing, emails, and phone calls.
Enhanced Product Offerings
Making your experience robust with Jivox IQ is our mission. Our product and engineering teams roll out updates to the Jivox platform continuously. These include the recent addition of the privacy-focused Jivox IQiD and the various modular creative automation features for creative production cost savings. We have made these enhancements to ensure your regulatory compliance while spending less to accomplish more. Our recent partnership launches with LiveRamp (IdentityLink) and Criteo are examples of combining best of class technologies to address the most top of mind challenges.
Here are a few tips on how we all can recover by doing more with less during this coronavirus crisis.
We deeply appreciate your continued trust in Jivox.
Warm regards,
Diaz Nesamoney
President & CEO
Jivox