Learn to leverage DCO automation to accelerate ad campaign performance from best-in-class marketing experts.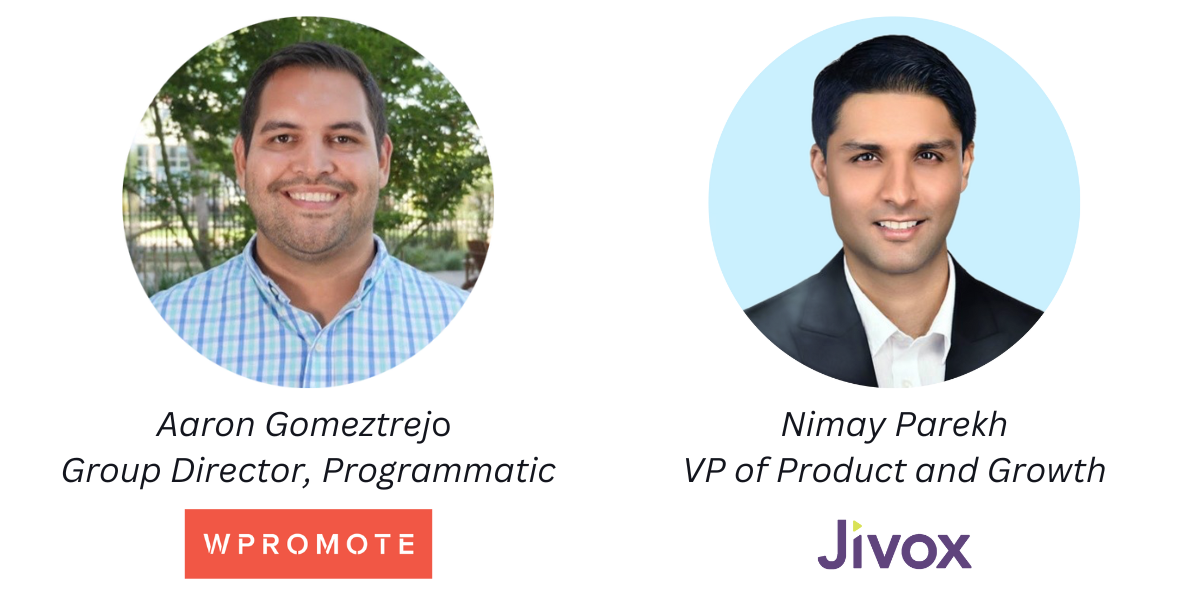 DCO Masterclass - On-Demand
Digital marketers know the pain that can come with ad personalization. You need to create numerous assets and variations for each micro segment or an individual, while strategizing and executing on all types of 1P and contextual data insights to feed personalization decisioning.
You spend days generating tags for tens of thousands of products so you can measure performance across channels, and in the end you barely manage to get creative approvals in time to launch your campaign.
The good news is: you don't have to go it alone.
In this on-demand webinar, Wpromote's Aaron Gomeztrejo and Jivox's Nimay Parekh open up the curtain to share the powerful dynamic creative optimization (DCO) strategies they use for mid-market and enterprise brands across different verticals.
The biggest driver of a successful DCO campaign starts with building the right team and harnessing the power of automation.
You'll learn how to:
Choose the right agency and DCO technology for your business objectives and campaign goals

Identify the campaigns, channels, and data you need to activate so you can deliver effective, efficient customer acquisition using DCO

Map out the customer journey to deploy personalization across the entire funnel, including case studies from top-performing brands