Jivox's latest omni-channel marketing benchmark report has shown 4x the engagement lift when brand messages are relevant to individual consumers and served consistently across channels.
But you might not know that without a cross-device identity layer, you might not be maximizing efficiency.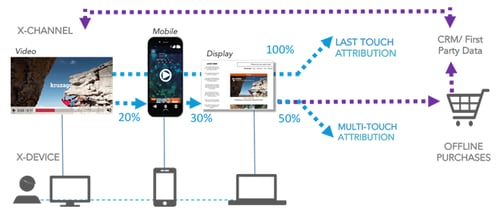 In this 30-minute on-demand webinar, you will understand the benefits of omni-channel personalization and how adding cross-device identity can take your ad campaigns to the next level.
Personalized omni-channel marketing adoption trends.
Case Studies: How to achieve engagement lift using omni-channel personalization.
What you're missing by not activating cross-device identity.
Best practices for campaign set-up and measurement.
And more.
Watch the On-demand Webinar